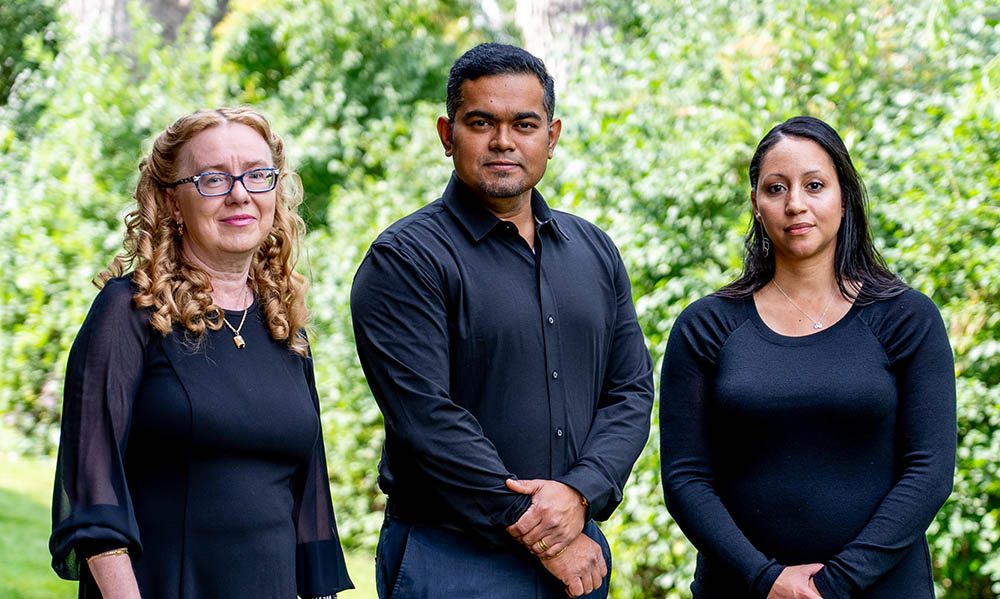 "A journey is best measured in friends, rather than miles."
Why would you want to work in someone's mouth?" I was confronted with this question when I had decided on a career choice as a dentist during my High School days. That seems like a long time ago now. I graduated from Dental School for the first time in 2006, from India. After working for a year, I knew that I needed more and had to get to the United States to get married to the girl I fell in love with in Dental School. After receiving my Master of Public Health degree from West Chester, Pennsylvania, I moved to Shrewsbury, Massachusetts married the girl of my dreams and worked towards getting back into dental school as I yearned to get back to the profession I was most passionate about. I moved to Colorado as I was accepted into the University of Colorado School of Dental Medicine. We were blessed with a baby girl the day before I started dental school. We uprooted the family and moved to this beautiful state with the four seasons and the mountains, it was a no brainer to live and raise a family here.
Upon graduating from dental school for a second time, I worked as an associate dentist in different settings both private and corporate for a few years. My philosophy of patient care gradually changed from what I was expected to do, to what I wanted to do. This feeling greatly increased after completing my post-graduate dental education in Complete dentistry at the Dawson Academy. I believe that every patient deserves dentistry at the highest standard of care, however, the pressures of insurance driven dentistry did not let me offer the best the field of dentistry can offer.
This philosophy towards patient care led me to create an exclusive patient base that understood that dentistry was far beyond just teeth. I believe as a conscientious dentist I can provide dental care focusing on one patient at a time. This approach helps me to predictably provide the best care for my patients because that is how I would like to be treated. This practice style also gives me time to spend with my wife and daughter and create memories that will be priceless. Looking back I would not change a thing to getting to where I am today. I look forward to seeing you as a patient and building a relationship where we trust each other as we would a family member and thirty years from now, we can sit back and laugh about our journey together as friends.
We take pride in working as a team and value the attributes every member of our team brings to make your dental journey pleasant and comfortable.

Our vision as a dental office is to provide our patients with trust, confidence and a positive, relaxing experience. We are focused and committed to our patients and we won't settle for anything less than excellence.